Condolences & Tributes
We encourage you to share any memorable photos or stories about John. All tributes placed on and purchased through this memorial website will remain on in perpetuity for future generations.
ARRIS
sent flowers to the family of John P. "Murph" Murphy.
Send Flowers

I was saddened when I read of Murphs passing. My sympathy to all those who loved him! Many moons ago at the Amber inn I was drinking rock n rye n was told that was his!!! Again my sympathy for you all.
Linda
- Sunday October 28, 2018 via Condolence Message

The memories are many, and the laughs cannot be counted. My thoughts and prayers with the family. my thanks to "Murph" for all the times when asked, he always made it happen. A really nice guy. Debby
Debby Sokol
- Friday October 26, 2018 via Condolence Message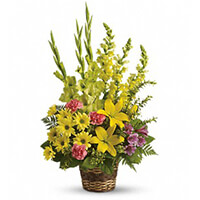 With deepest sympathy, Your friends at ARRIS

Thoughts and prayers to the Murphy Family . Will miss you "Murph" Sincerely , Kevin Benstead
kevin benstead
- Wednesday October 24, 2018 via Condolence Message